With the ever-increasing number of Sneakerheads worldwide, the sneaker resale market is also booming.
Have you ever wondered how resellers manage to acquire their inventory of shoes? This question might pique your curiosity or perhaps you're planning to join the sneaker reselling game and want to know more.
Dive into this well-researched article to learn crucial details about sneaker reselling.
How Do Resellers Obtain Their Sneakers?
A significant portion comes from sneaker bots, which are computer programs designed for this purpose. Additionally, partnerships with industry insiders enable access to both released and unreleased sneakers at lower costs.
Are you acquainted with the term 'sneaker bot'?
These are software applications that enable faster checkouts of sneakers (quicker than humans). To utilize a bot, resellers need to provide their name, location, credit card details, and the desired shoes they wish to purchase.
Although using sneaker bots is legal as long as resellers adhere to the terms and conditions, it can tarnish the brand's image and cause sneakers to be more expensive than they should be.
However, in terms of acquiring sneaker inventory, bots are highly efficient!
Currently, the top sneaker bots for under $100, including an annual renewal fee, are:
Wrath AIO Bot,
Prism AIO,
Kodai AIO,
MEKPreme,
Balkobot.
Resellers gain access to these software applications through resale markets like Bot Mart, BotBroker, Tidal, and others. Stay tuned to our site for a comprehensive guide on how sneaker bots operate and how to use them. I'll be writing about it shortly.
Another strategy to enhance sneaker reselling is by collaborating with high-ranking employees at shoe factories. These insiders can provide manufacturing insights and early access to numerous exclusive shoes that have never been seen before.
Furthermore, some entrepreneurs depend on specific apps to stay informed about special releases. For instance, early access to the SNKRS app helps secure the latest and most stylish Nike offerings.
Sneaker Reselling Platforms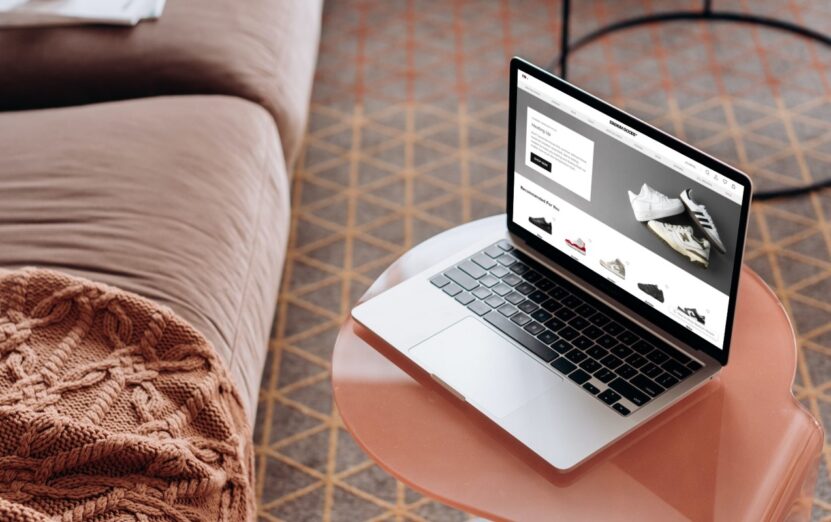 Renowned sneaker reselling platforms include Flight Club and Stadium Goods. Additionally, StockX, eBay, GOAT, Grailed, and social media platforms like Instagram and Twitter serve as efficient sneaker reselling marketplaces.
These markets offer quick access to popular releases such as Newcomer Jordans and sought-after Nike Dunks, including the Air Jordan 13 'Playoff' 2023.
StockX: This platform's selling policy is similar to GOAT's. After receiving a shipping label, sellers send unworn shoes in their original boxes to StockX. The platform allows two business days for product shipment. Sellers are charged a fee ranging from 10% to 8% based on their number of sales or transactions.
GOAT: Initially, the app verifies authorized sellers. They can then upload their sneaker inventory and set prices. This makes purchasing shoes through GOAT safe. Once buyers add shoes to their cart, sellers send the shoes to GOAT. After verification, sellers receive payment. In the US, there is a $5 fee per sale, plus a commission fee ranging from 9.5% to 20%.
To learn more about selling on this platform, check out our recent article on How to Sell Shoes on GOAT. Although well-known for selling deadstock sneakers, Nike sued StockX last year.
eBay: The primary advantage of this O.G. marketplace is its payment process via PayPal, Credit, or Debit. Sellers can set a fixed price or negotiate with buyers. The fee is 7% for footwear store owners and 8% for those without sneaker boutiques.
Despite the reputation of these platforms, the risk of fake or fraudulent sellers remains. Therefore, be cautious before making a purchase or sale.
Now, let's highlight some key information about these online shopping platforms.
Flight Club: Sellers must send or bring their sneakers to this trusted location and negotiate a price with the staff. They receive payment in cash or via a bank account with a 2.9% cash-out fee after the shoes are sold. Additionally, Flight Club charges a 9.5% commission fee per sale along with a $5 seller fee.
How Much Do Sneaker Resellers Make?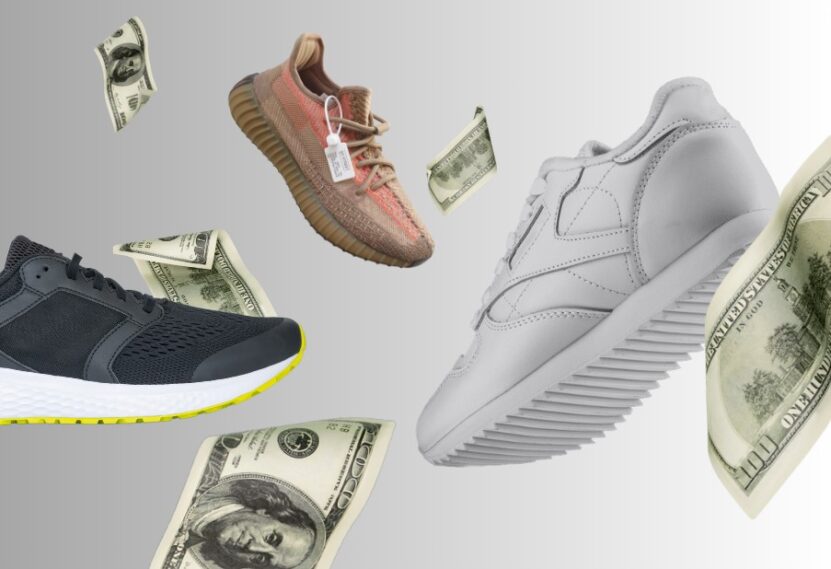 Typically, resellers make a profit of 30-50% per sneaker. However, based on market value and effective skills, entrepreneurs can earn a substantial amount by reselling highly sought-after sneakers.
For example, a family friend of mine made a 600% profit by selling on StockX. Those sneakers were in high demand but limited in quantity. This happened nearly five years ago!
Let's take a look at the early days of Jordan 1s. This coveted silhouette originally cost $170, but in the resale market, it sold for $300-$450, proving to be quite lucrative.
Researchers estimate that the North American sneaker resale industry is worth $2 billion and predict it could grow to $30 billion globally by 2030.
Hearing about these impressive profits may inspire you to start a sneaker business.
If that's the case, continue reading this content for valuable information.
Is It Risky To Resell Sneakers?
Like any business venture, sneaker reselling has its risks, and it's about three times riskier than other fashion apparel businesses. There are instances of fraudulent customers ordering expensive sneakers and delaying payment, which is commonly seen in Facebook or Twitter-based shopping groups.
Additionally, there have been cases where hackers order numerous high-end sneakers and vanish before making payment.
Riskified's data shows that at least 15 percent of sneaker chargebacks are due to friendly fraud, a type of fraud often linked to younger shoppers.
While the legitimate sneaker reselling business is legal and profitable, it comes with its fair share of risks. To achieve a profitable margin, you must address these challenges strategically.
How Much Does It Cost To Start A Sneaker Reselling Business?
The cost to start a sneaker reselling business largely depends on the current market situation, product pricing, and individual business plans. On average, $2,000 is the minimum amount needed to launch a sneaker reselling venture. This amount is ideal for young people looking to earn some extra income alongside their studies.
Many individuals invest more than this, but it's wise to avoid excessive spending in the beginning to minimize risks.
Wondering how this money is spent?
Approximately half of the total investment goes towards purchasing a sneaker bot, while the remaining amount is spent on acquiring sneakers.
There are also some people who choose not to use sneaker bots and instead buy sneakers at lower prices from various forums (on Facebook, Twitter), as well as local outlets.
Regardless of the approach taken, having a thorough understanding of the business is crucial, which includes monitoring pricing and trends. Studies have shown that those who strategically conduct research before entering the sneaker market reap the greatest rewards..
Sneaker resellers have been keeping a well-guarded secret when it comes to acquiring an abundance of shoes, and it's not just about being in the right place at the right time.
FAQ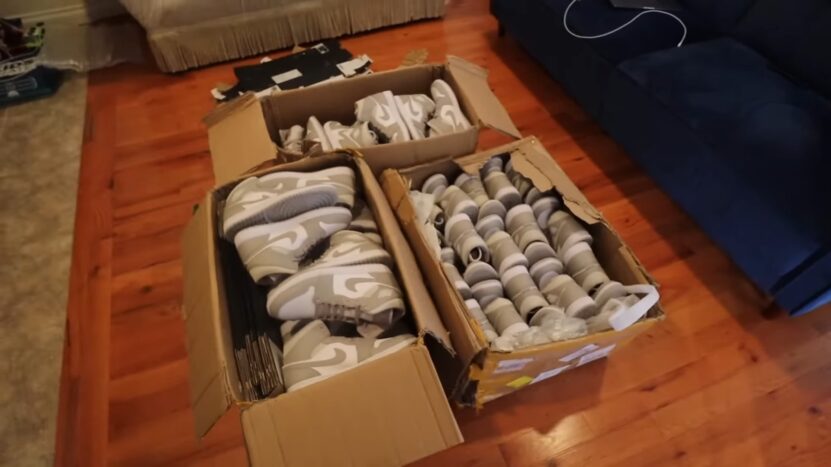 Q: How much can I expect to earn from sneaker reselling?
While earnings may vary, resellers generally make a profit of 30-50% per sneaker. Profits can be higher for highly sought-after sneakers, with some resellers earning up to 600% on certain limited-edition pairs.
Q: What are the risks associated with sneaker reselling?
Risks include fraudulent customers, hackers, and friendly fraud, which is often associated with younger shoppers. To minimize these risks, it's crucial to develop strategic approaches and carefully vet customers.
Q: How much does it cost to start a sneaker reselling business?
On average, you'll need at least $2,000 to launch a sneaker reselling business. This amount covers the purchase of a sneaker bot and the initial stock of sneakers. It's advised not to invest too much initially to minimize risks.
Q: Are sneaker bots necessary for starting a reselling business?
Sneaker bots are not mandatory, but they can provide a competitive edge by enabling faster checkouts and access to limited-edition releases. However, some resellers choose to source sneakers from various forums and local outlets without using bots.
Q: Which platforms are best for sneaker reselling?
Reputable platforms include Flight Club, Stadium Goods, StockX, eBay, GOAT, and Grailed. Social media platforms like Instagram and Twitter can also serve as efficient sneaker reselling marketplaces. Each platform has its own fees and selling policies, so choose the one that best suits your needs.
Q: How can I minimize risks in the sneaker reselling business?
Conduct thorough research, stay updated on market trends, and carefully vet customers to minimize risks. Developing a strategic approach to sourcing and selling sneakers will also help mitigate potential issues.
Q: What is the future outlook for the sneaker resale industry?
Researchers estimate that the North American sneaker resale industry is currently worth $2 billion and could grow to $30 billion globally by 2030. This demonstrates the potential profitability of the sneaker reselling business for entrepreneurs who can navigate the risks and challenges effectively.
Wrap Up
In this article, we've covered the essential information about sneaker reselling. Like many successful entrepreneurs, you too can reap substantial profits from this flourishing industry by capitalizing on this fashion trend.
If you have any further questions or concerns, feel free to leave them in the comment section. I'll get back to you with valid answers as soon as possible.